For priority projects like fire control, supervisory control and alarm system, these application will all use low smoke halogen free cable .This kind of cable can also named as environmental protection cable.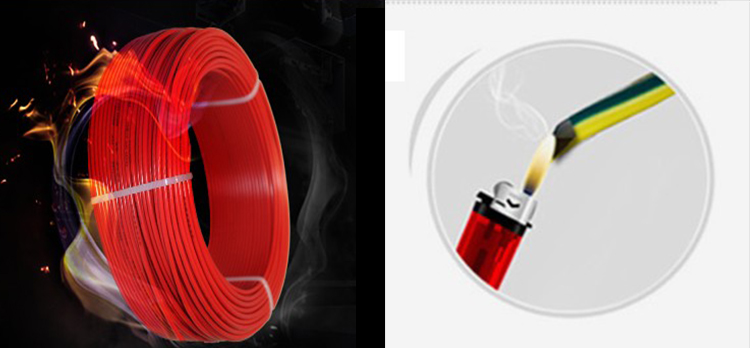 Today, let us know more about their outstanding features.

1.High Flame Retardancy
This cable is totally suitable for buildings with high fire control requirements. When fire happens, it can not only retard the flame but also stop potential fires spread and disaster expansion.
2.No Halogen
Eco-friendly material used in its insulation and sheath with oxidation-barrier ensure this cable the high electrical performance, physical and mechanical properties. Those material also guarantee non-halogen component ,which solve the secondary pollution under fire condition and avoid any release of cancer-causing gas like TCDD.
3.Low Halogen
Its insulation and sheath do not contain any heavy metal like Plumbum or Cadmium which harm people`s health. Therefore there will not cause any pollution to oil and water while daily using and disposal treatment.
4.No corrosion gas will be produce
No harm material use make sure there will not produce any toxic gas like HC while cable production, application or combustion. There will hardly ever cause acid gas, that will protect people, equipments and devices.
5.High Light Transmittance
The smoke released by eco-friendly cable under fire is rare and thin which is beneficial to people evacuation and fire extinction. Generally speaking, the light transmittance rate of eco-friendly cable is over 40%,that is higher a lot than other traditional flame retardant cable with 20% rate.
6.High resistant to UV and water
This performance ensure the cable not easily weather-worn. To some extent,it can slow down aging process and extent life use time.
In conclusion, eco-friendly cable is becoming a trend. It is potentially for this product to grow up to market mainstream in the future.