PVC insulated wires are coated with pvc to prevent from electric shock. Its light weight reduces manual handling difficulties. This wire consists of copper/aluminum conductor, insulated with moisture and heat resistant, chemically cross-linked polyethylene insulation. PVC does not conduct electricity and is therefore an excellent material to use for electrical applications such as insulation sheathing for cables. With fine design and high quality, the wire boasts of large electricity transmission capacity. The maximum continuous operating temperature for general type is 75℃. But the special type BV-105 can work well at the temperature of 105℃.
Standard:
GB/T5023-2008, JB/T 8734-2016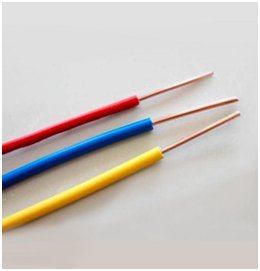 Rated Voltage:
450/750V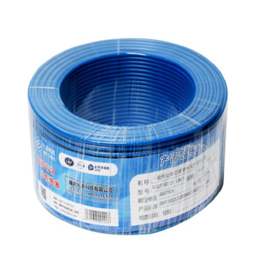 Application:
cables are extensively used for domestic home appliances wiring, house wiring and internal wiring for lighting circuits in factories, power supply for office automation, in control, instrumentation, submarine, mining, ship wiring applications etc. due to its high tensile strength, superior conductivity, better flexibility and ease of jointing.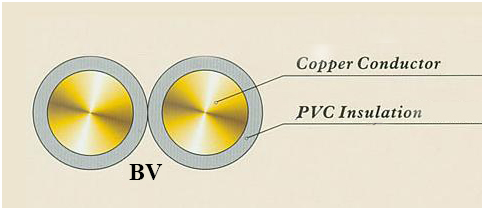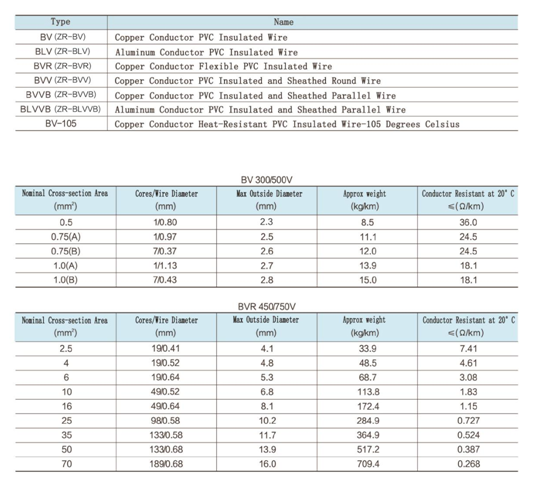 Advantages:
A non-hygroscopic insulation almost unaffected by moisture.
Non-migration of compound permitting vertical installation.
A tough and resilient sheath with excellent fire retarding quality.
High current and short circuit current rating.
Not affected by vibration.
Reduce internal stress and low dielectric loss
Complete protection against most forms of electrolytic and chemical corrosion.
Good ageing characteristics
Easy installation
Welcome to visit our factory to learn more about us. If you have any questions, please feel free to contact us.